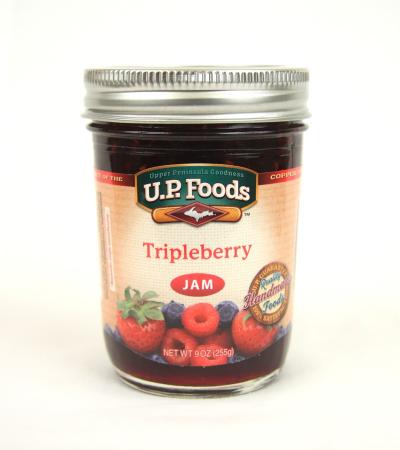 Tripleberry Jam 9oz
Tripleberry Jam has the full flavor of fresh Strawberry, Raspberry and Wild Huckleberry/Blueberry, all carefully blended to produce the full, rich flavor of all three berries. That combination produces a flavor you have to try to believe. Trying this jam on your favorite homemade bread makes you wanting to come back again and again.
Price: $7.75
Our operations will be closed until May 1, 2023. We apologize for any inconvenience.

Strawberries, Raspberries, Huckleberries / Blueberries, Sugar, Pectin and Lemon Juice.
Other Jams & Jellies