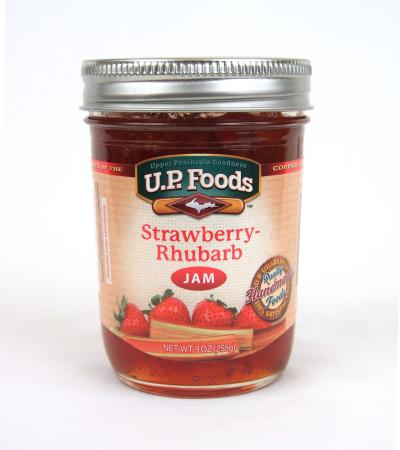 Strawberry Rhubarb Jam 9oz
Our Strawberry Rhubarb Jams is a unique combination of sweet strawberries and tart local rhubarb. Together, they produce a flavorful combination that is hard to beat. Try it with your favorite freshly-baked breads or muffins, it's a taste you'll love.

In order to maintain the full rich flavor, we do not add any fillers to our jam.

Price: $7.75
Our operations will be closed until May 1, 2023. We apologize for any inconvenience.

Strawberries, Rhubarb, Sugar, Pectin and Lemon Juice.
Other Jams & Jellies