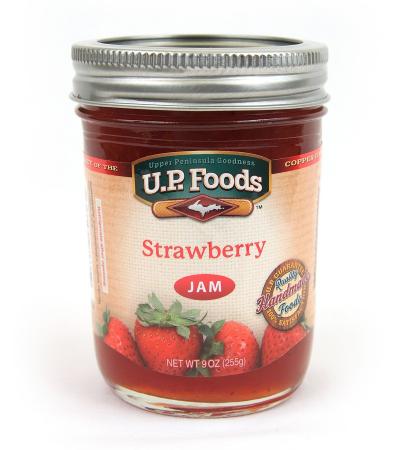 Strawberry Jam 9oz
Our Strawberry Jam is made from fresh, flavorful strawberries picked when fully ripe to produce a full-body jam. Kids love making their favorite PB&J sandwiches with it, mom loves it for it for the full, fresh flavor.

In order to maintain the full rich flavor, we do not add any fillers to our jam.

Price: $7.75
Our operations will be closed until May 1, 2023. We apologize for any inconvenience.

Strawberries, Sugar, Pectin and Lemon Juice.


Other Jams & Jellies