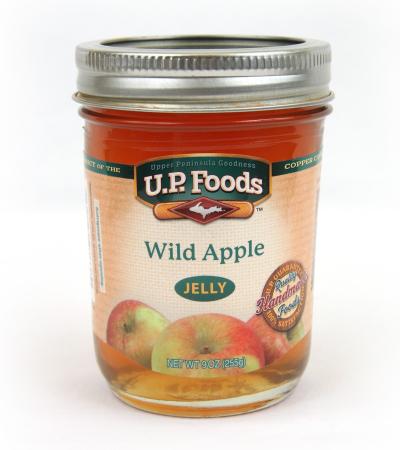 Wild Apple Jelly 9oz
Our Wild Apple Jelly is produced from handpicked, local, wild apple trees. They are selected for their bright red color and fresh flavor that is out of this world.

In order to maintain the full rich flavor, we do not add any fillers to our jam.
Price: $7.75
Our operations will be closed until May 1, 2023. We apologize for any inconvenience.

Apples, Sugar and Pectin.

Other Jams & Jellies