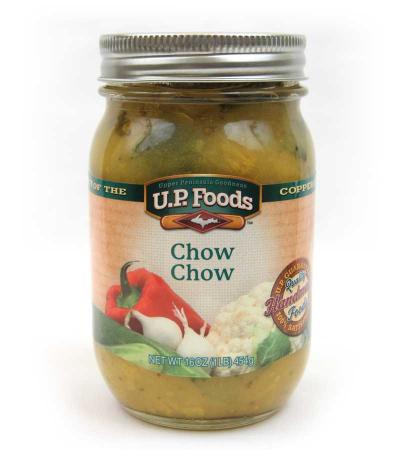 Chow Chow 16oz.
A delightful combination of cucumber, cauliflower and pickling onions in a semi-sweet mustard sauce. Our Chow Chow creates a side dish that complements foods such as pasties, meat pies, beef and pork. Try it like a relish with your favorite Vollwerth's hot dog!
Price: $9.50
Our operations will be closed until May 1, 2023. We apologize for any inconvenience.

Fresh Cucumber, Cauliflower, Brown Sugar, Onion, Vinegar, Mustard (water paprika, garlic powder) Red Peppers, Mustard Seed, Turmeric, Wheat Flour, Corn Starch, Salt and Natural Flavoring and Spices.
Other Specialty Foods